The financial world
of the Gulf States
23TH February 2023
Jeffry Elias is a financial analyst currently working at Arqaam Capital, the leading investment bank in the MENA region, he is responsible for analyzing equity and debt capital markets. Prior to his current position, Jeffry worked as an analyst at StratHaus, a well-known strategy consulting firm with operations in Europe and the Middle East.
Jeffry is a graduate of the American University of Beirut, where he earned a Bachelor of Arts in Economics. With his extensive background in finance, Jeffry has built a reputation as a knowledgeable and detail-oriented analyst who delivers insightful and actionable analysis.
GCC resilience amid the pandemic
These past two years have been a rollercoaster ride for the global economy, with the COVID-19 pandemic creating unprecedented challenges for businesses, governments, and individuals alike. While the pandemic has disrupted several markets, it has also presented opportunities for some regions and industries. One such market that has shown exceptional growth and resilience is the Gulf Cooperation Council (GCC) equity capital market.
The GCC consists of six countries in the Middle East: Saudi Arabia, Kuwait, the United Arab Emirates, Qatar, Bahrain, and Oman that are home for most of the government-related entities providing safety and guarantees for the investors who are showing more interest in the region. These countries are home to some of the world's largest oil reserves and have experienced rapid economic growth over the past few years on the back of higher commodity prices. As a result, they have become increasingly important players in the global financial markets. This region has long been known for its dependence on oil exports, but with the shift in global energy dynamics, the GCC has been focusing on diversifying its economy, and this has helped the region's capital markets to grow and become more resilient.
However, the COVID-19 pandemic had a significant impact on the global financial markets, with many countries experiencing a sharp decline in equity prices and trading volumes. The GCC was not immune to these effects, but it has managed to recover rather quickly surpassing Europe in terms of equity capital market value and volume activity in the first half of 2021.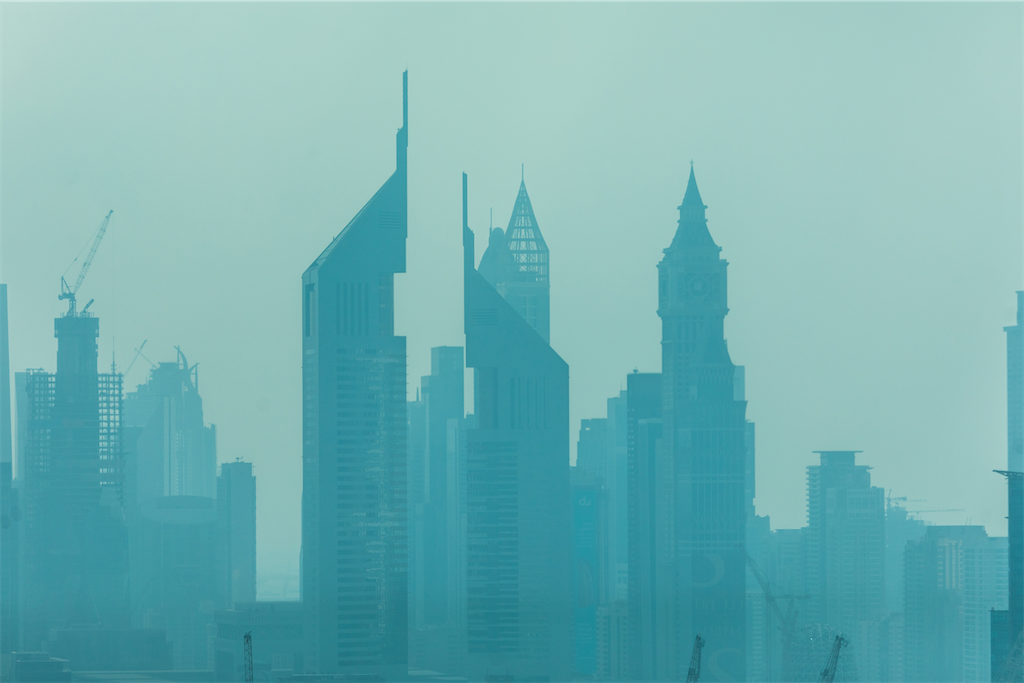 Financial Overview
In recent years, the GCC's equity capital markets have undergone significant changes. In 2019, Saudi Arabia's Tadawul stock exchange was opened to foreign investors, leading to a surge in foreign investment in the country. The United Arab Emirates has also taken steps to ease its financial sector, making it more simplified for foreign investors to participate in the market. Numerous IPOs came to the market for companies that used to be private and were heavily oversubscribed with much interest from foreign investors. Namely ADNOC entities and DEWA, with Americana restaurants on the KSA main market, and increasing the issuances on the NOMU market to help support SMEs in KSA.
According to data from Refinitiv, the GCC equity capital markets saw a surge in activity in 2020, with a total of $25.5 billion raised in initial public offerings (IPOs) and secondary offerings. This represented a 44% increase from the previous year and was the highest level of activity in the GCC since 2015. Driven by an increase in government spending, a growing focus on economic diversification, and a rise in investor confidence. Many GCC countries have been investing heavily in infrastructure projects, which has helped to boost economic growth and create new investment opportunities. This has not gone unnoticed by investors, as there has been a growing interest in the region from institutional investors, with many setting up dedicated funds to invest in the region. As a result, international investment funds and consulting firms are opening in KSA and the UAE.
One of the key drivers of this interest has been the growing number of high-quality companies in the region. These companies were providing a guaranteed return for investors with concession rights over certain practices, visibility on the business plan and cash-flow generating opportunities. Many of these companies are well-established and have a strong track record of growth, making them attractive investment opportunities.
In addition, the GCC's equity capital markets have become increasingly transparent and regulated in recent years, which has helped to boost investor confidence. Many of the region's stock exchanges have adopted international standards for corporate governance and financial reporting, making it easier for investors to make informed investment decisions.
Outlook
The GCC's success in the equity capital markets is likely to continue in the coming years. The region is expected to see continued economic growth, driven by government spending on infrastructure projects and a growing focus on economic diversification. In addition, the recent peace agreements between some GCC countries are likely to create new investment opportunities and drive economic growth.
As we move forward, it will be interesting to see how the region's capital markets continue to evolve and what new opportunities and challenges they will bring. In any case, the GCC is well-positioned to take advantage of these opportunities and continue to drive growth and innovation in the years to come.
Conclusion
To conclude, the GCC's equity capital markets have undergone a significant transformation in recent years, with a surge in activity that has surpassed that of Europe. This success can be attributed to a number of factors, including government spending on infrastructure, a growing focus on economic diversification, and a rise in investor confidence. With a growing number of high-quality companies in the region and increasing transparency and regulation.
Disclaimer:
This commentary and the views expressed herein are solely those of the author. They do not purport to reflect the opinions or the views of Arqaam Capital or any of its affiliates, employees, directors, management and representatives. Readers should not interpret its contents as any form of investment advice or any form of recommendation, nor as such attributed to or promoted by Arqaam Capital. Arqaam Capital Limited is regulated by the Dubai Financial Services Authority.
Thank you Jeffry for your contribution to our newsletter! We greatly appreciate the time and effort you have dedicated to helping us create a valuable resource for our readers. Xperts Council is glad to support its readers with top-notch expert services in various fields, catering to the specific needs of clients in the Gulf region.