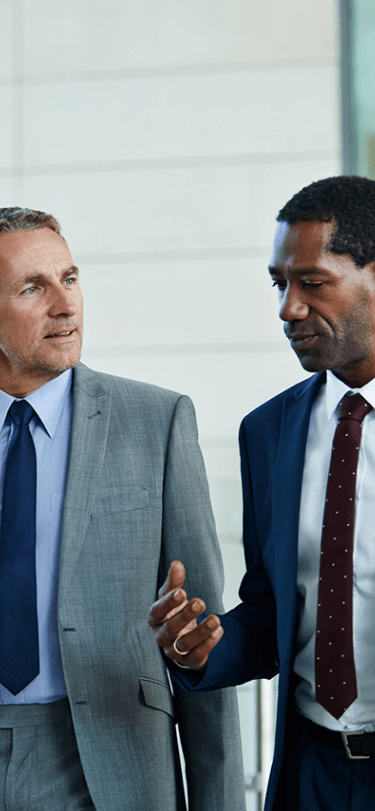 Investment Firms
Bolster your investment decisions
The expertise of sector specialists at every step of the way in your investment process.
Private Equity, Private Debt, Hedging, Credit, etc.
From Pre-Market Screening to the decisive stages of your diligence processes, we will be able to put you in contact with high-quality professionals for calls, senior advisory projects or board member positions.



Christophe Karvelis-Senn
Executive Chairman & Founder
The Capza teams are heavy users of the expert call services, both in the early stage of a deal and during DD processes. Xperts Council are part of us, long-time partners who we wholly believe in.
Dominique Gaillard
Ex-CEO France Ardian/Ex-Chairman France Invest
Xpert Council is a wonderful French success story who knew how to make themselves stand out quickly because of the quality of their services in a very competitive market. Well done!
Consulting
Provide your clients with competitive advantages
Stand out thanks to the knowledge of experts in their sector.
Strategy roles, benchmarks, due diligence, sector analysis, etc. Prepare your pitches effectively and boost the added value of your project by giving your clients access to decisive information.



Anne Désérable
Managing Director Quantis France
We frequently use Xperts Council's services for sustainability projects, especially when we need to investigate new fields for our clients . Thanks to Xperts Council, we can provide additional highly valuable insights and even surprise clients.I would highly recommend their services, both for their ability to provide on point experts, as well as their reactivity and understanding of needs and challenges. I highly recommend their services, both for their ability to provide cutting-edge experts and for their responsiveness and understanding of needs and challenges.
Pascal Armoudom
Senior Partner
For 8 years now, I've been almost exclusively using Xperts Council's services for finding experts around the world.
Corporate
Years of experience to help with your decisions
Get access to professions who will give you the keys to their market.
Whether it is for assessing innovation, understanding foreign distribution networks or taking on a new market, our experts are there to provide you with years of experience in their sector and allow you to access crucial information.