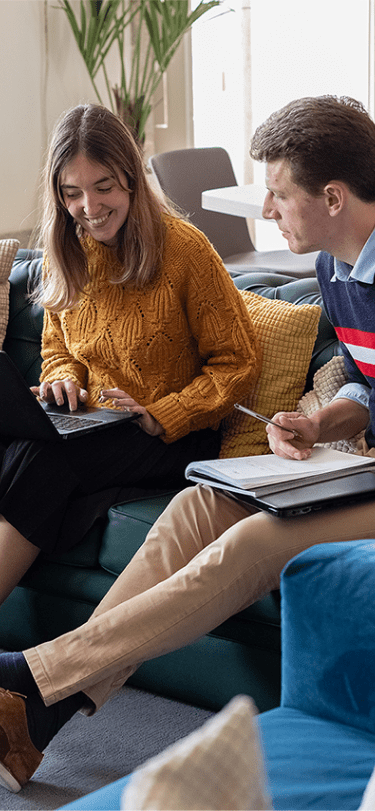 WHY JOIN
XPERTS COUNCIL?
You will develop your business acumen and your soft skills.
Here at Xperts Council, we need to swiftly handle complex subjects with clients that are notoriously demanding. We have created a working environment and a training programme that allows us to develop young and ambitious professionals. With us, you'll develop your quick analysis skills and your business communication skills, and you'll learn to manage client relationships in the B2B world.
Xperts Council is
4.9/5
Inclusiveness Score on Glassdoor
Our values
Engagement
"It's more than a business, it's a project."
Feeling of achievement
"We're ambitious, and it's just the beginning"
Solidarity
"You're never alone!"
Tenacity
"We fight for a project down to the last minute"
Respect
"Whatever your age, nationality, country or gender is"
Have the Xperts Council experience
Join our teams and be part of a project with huge growth potential. You'll collaborate with prestigious companies, and you'll develop your career path alongside international leaders.
Recruitment process
We build a career plan for our consultants that will help you to grow in terms of responsibility and get to management role quickly.
1. Interview with HR
This interview aims to get to know you better and reply to any questions you have about Xperts Council.
2. Meet your (future) Managers
Up to 2 interviews to really get to know you and talk about your expectations and motivation.
3. Interview with the COO
Interview where Xperts Council and yourself can clarify any question that might not be answered yet.
4. Lastly….
the CEO!
If he's available, he loves meeting future talent.
Be part of a dynamic and international team